Hello all! I'm back! (again) *rock on*
Many of you may remember my car from EuroNova:
Euro-Nova - View topic - American V8
In July 2011 when I sold my house, I literally wrapped up my Sterling and put it onto a 26' car trailer and stuffed it into a 35'x15'x15' storage unit with 95% of my worldly possessions (the other 5% was graciously allowed into my then-fiance/now-wife's townhouse).
In June 2012 we finally found and bought our "dream house" with an attached 3.5 car finished garage and a detached 30'x40' shop. The shop is currently "cold storage" and is scheduled to get finished (electrical, heat, AC, insulation, sheetrock, paint, trim) in Summer 2013...at least that's the current plan.
Since I have a heated and insulated and well-lit attached garage though, I told the wife that the Sterling gets to use the 3rd stall and then I will have no excuses for not working on it over the winter. Well, except for work, vacations, snow removal, and the neverending Honey-Do list. *humpf* Anyways...now the story can continue!
We had a RARE nice December day of 55 degrees yesterday, so I left work early and took advantage of the good weather to pull the trailer with the Sterling on it out of the Shop and up to the 3rd garage stall. After replacing the now-deformed plastic-wheeled casters on the cradle with new steel-wheeled ones, I attached some 2"x9"x14' solid-maple ramps to the end of the trailer deck, mounted the new electric winch for "controlled descent", and pulled the car to the ramps with a manual come-along. Once the car was on the ramps, gravity did the pulling - all I had to do was steer the wheels and let out cable on the electric winch.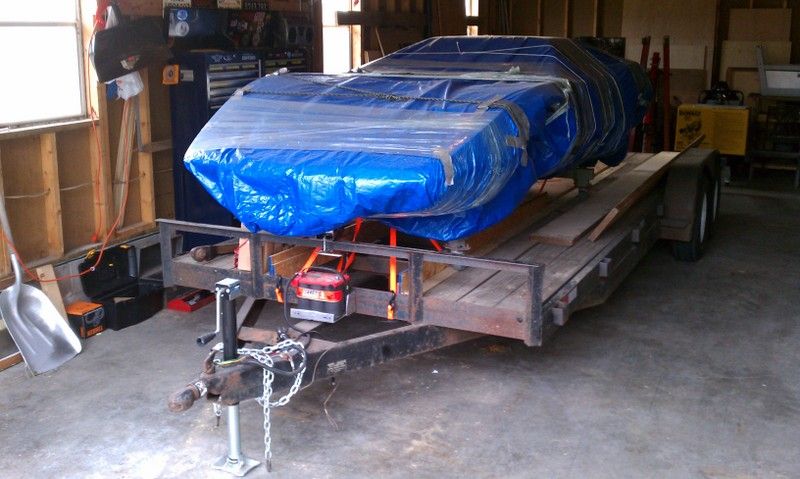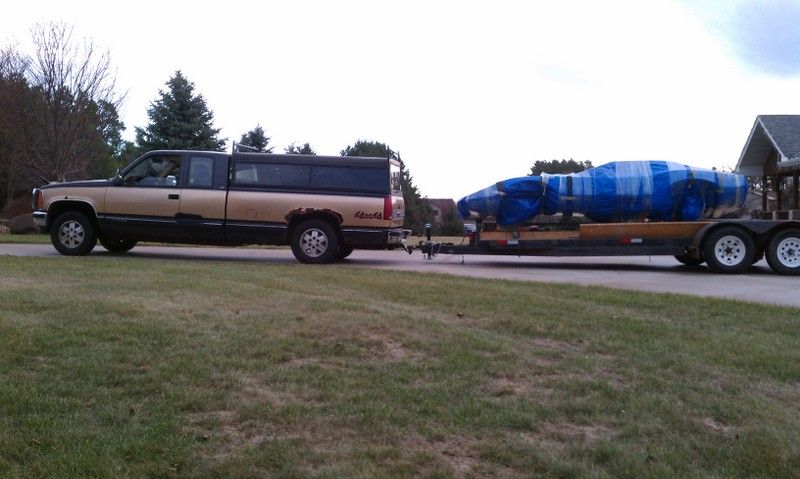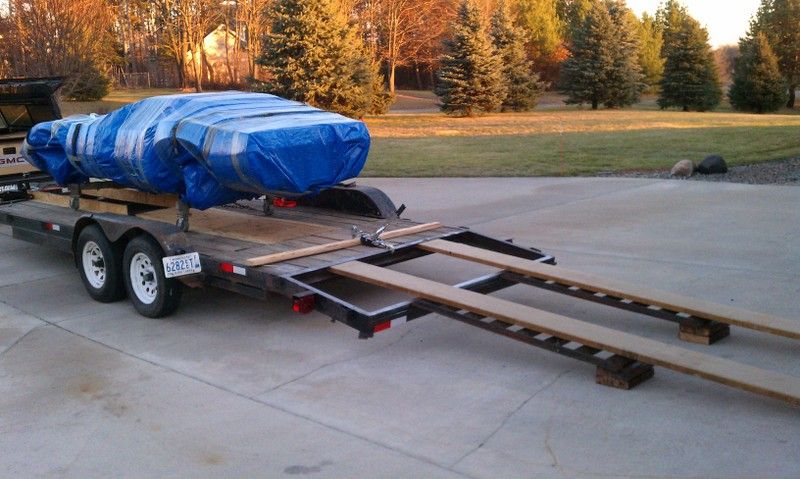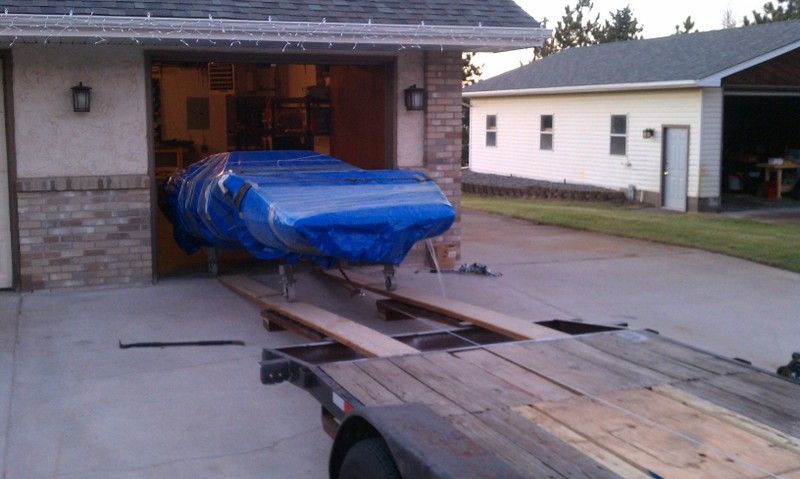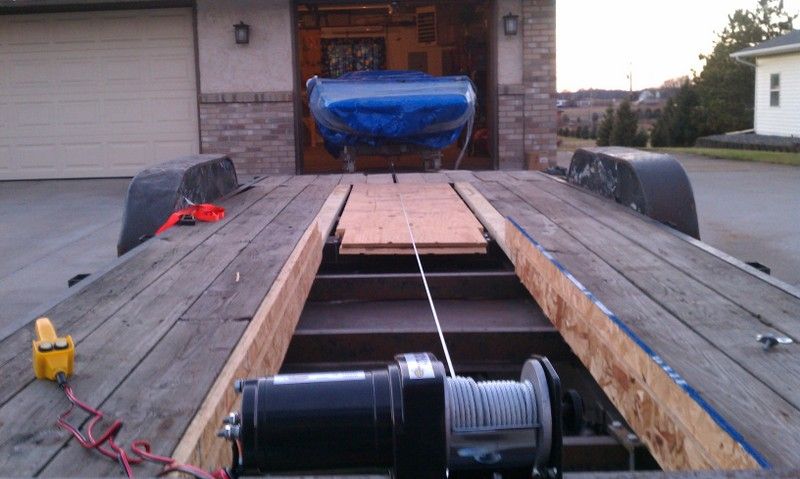 Now let the fun commence! *thumbs up*